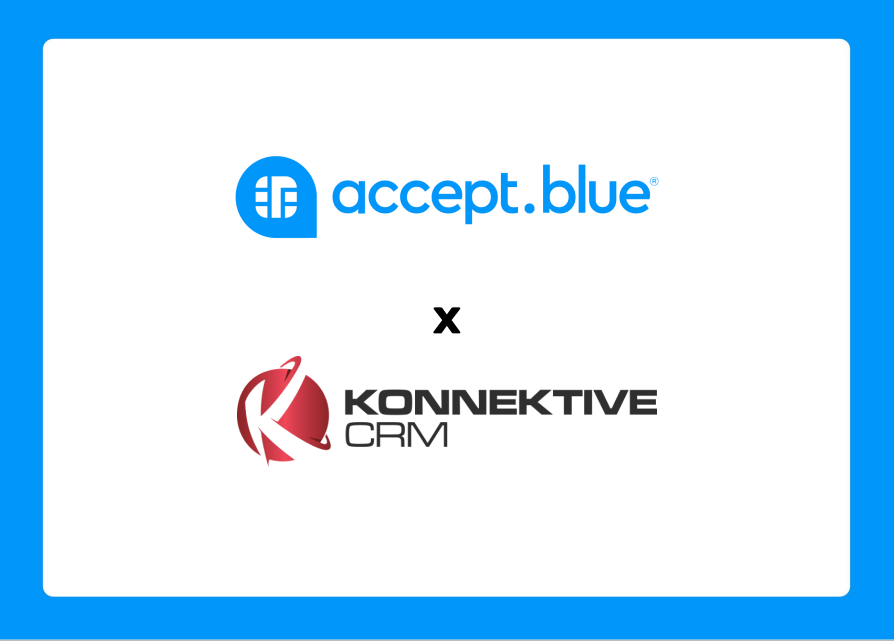 The whole "easing back in" model never worked for us; we prefer a grand entrance to the new year. So, we're excited to present our ISOs with our latest integration: Konnektive CRM!
Konnektive CRM is an incredible Customer Relationship Managment software used by merchants nationwide to manage their business. With accept.blue as an integrated gateway, ISOs can now sell merchant services to thousands of valuable Konnektive merchant users and leverage the best-in-class payments platform of accept.blue, including:
Automated Level 2 and 3 (a.k.a. Interchange Optimization) on every qualifying transaction.
Access to our feature-full virtual terminal which includes everything from ACH processing to Batch Upload to email and text Invoicing.
And of course profit tremendously with an industry-shocking Schedule A.
Konnektive has earned its place amongst the premier CRMs in todays competitive industry; here are some of the reasons why:
Super customizable, so this is suitable for organizations of every size. Supports High, Medium and Low risk industries.
Integrated to 150+ softwares, so you can manage every aspect of your busness, from email marketing to order management with one product.
Includes Fraud protection and Chargeback management tools and supports recurring and subscription models.
To learn more about this latest plugin or about why the accept.blue gateway is a favorite with todays top Reseller sand ISOs, visit our website or give us a ring!