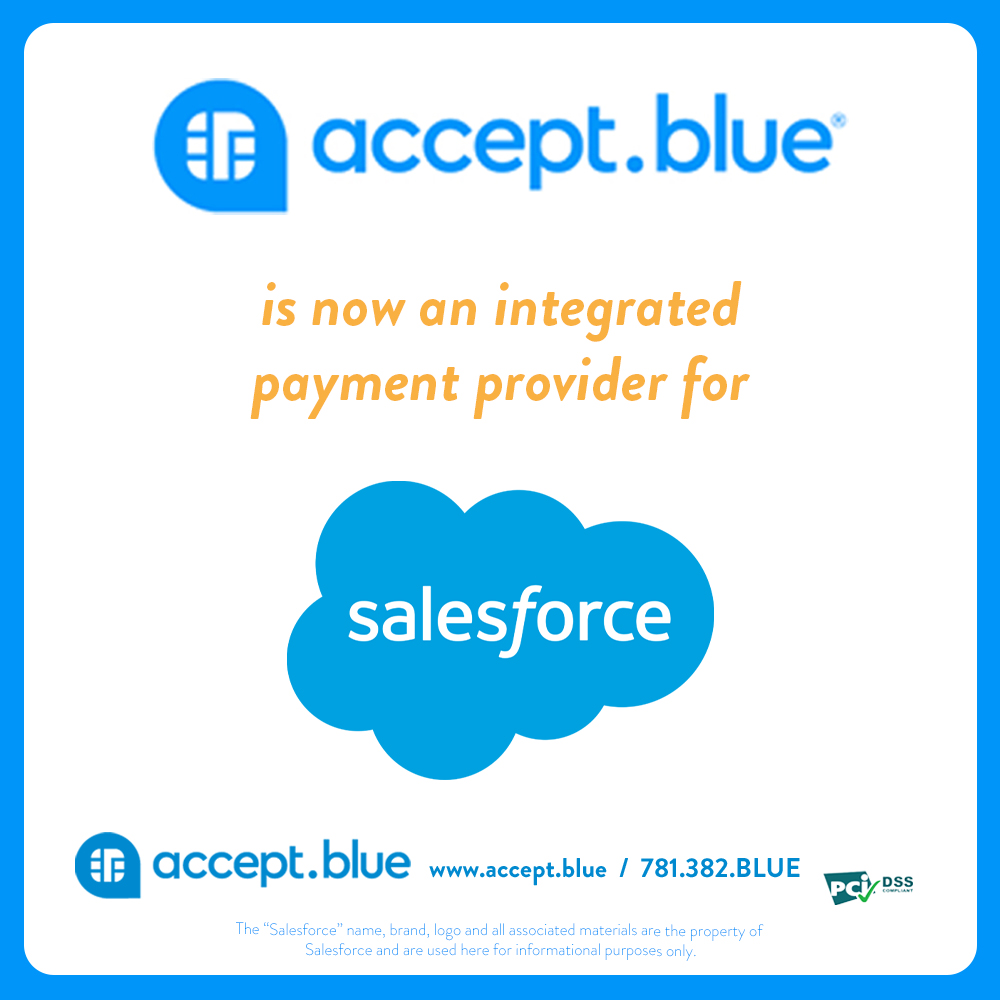 To recap:
We've just launched our best-in-class turn-key Salesforce plugin, available to all ISOs and Resellers of accept.blue! It's got some really cool features like Recurring Payments, ACH Processing, Tokenized Saved Cards and more.
Equally as important though, are the numbers:
Industry standard pricing for a Salesforce gateway plugin – take Chargent as an example – ranges between $3,000-$6,000 in yearly fees, and that's without processing and per transaction costs. Chargent also does not ensure Interchange Optimization on qualifying transactions, leaving thousands of dollars in savings on the table.
The accept.blue Salesforce gateway plug-in is a different story:
Our proprietary plugin costs just $1,000/yr*! In addition, our flagship Level 2/3 optimizer tags every qualifying transaction for significantly lower interchange rates. All that, with a $0.00 per transaction fee.
In closing, your merchants will benefit from the solutions the bundle will bring AND see a real difference to their bottom line!
*If billed annually. $100.00/mo if billed monthly.