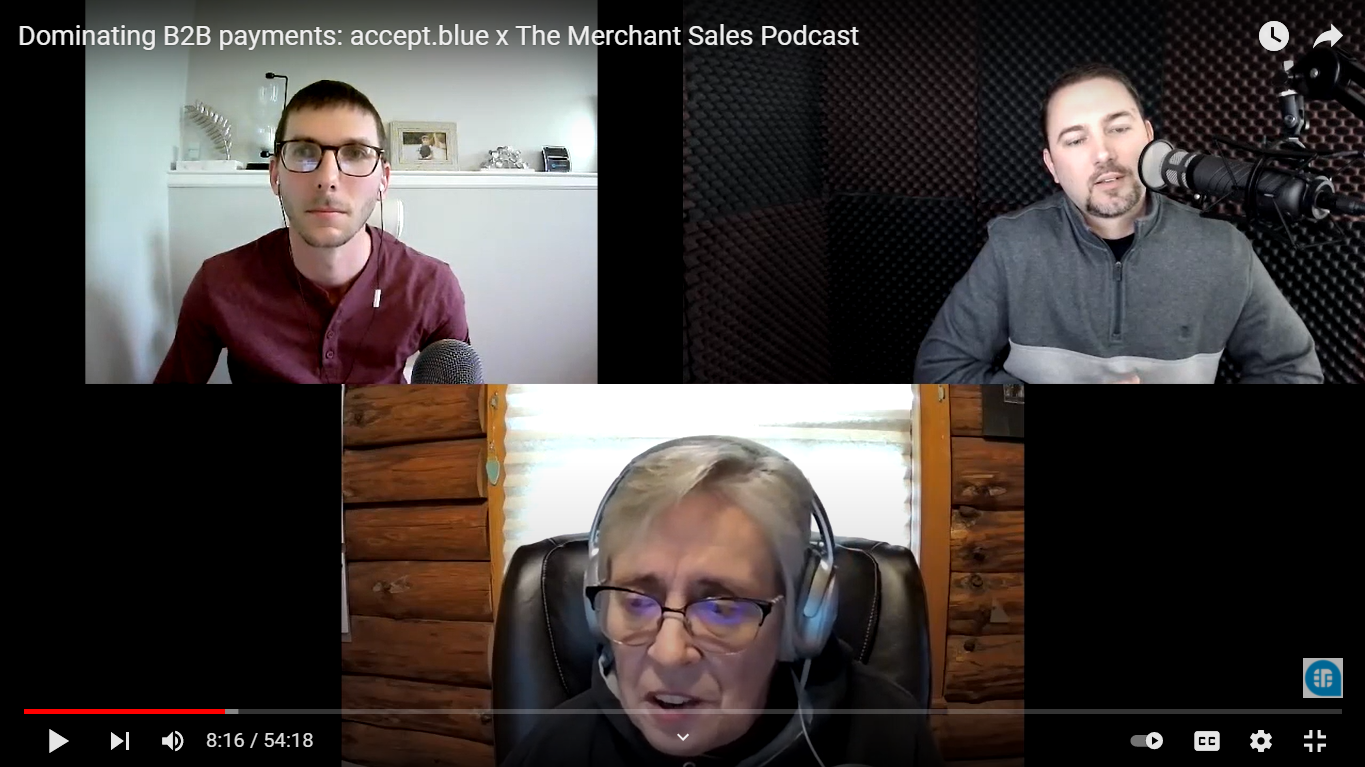 Dominating B2B payments in 2022:
ISOs are being squeezed. Competition is stiff, rates are racing to zero, the Stripes and Squares of the world are conquering merchant land, and Resellers are scrambling to bring on business. One of the few pockets of opportunity for ISOs in 2022 and beyond is the B2B space. Thankfully, that's a mammoth, uber-valuable and largely untapped arena, just sitting and awaiting the savvy ISOs that are willing and ready to take on the challenge.
In an episode of The Merchant Sales Podcast, "Dominating B2B payments in 2022", James Shepherd (CCSalesPro) and Patti Murphy (The Green Sheet) sit down with Ben Frisch of accept.blue and discuss the future of MSPs and why B2B payments are crucial to the industry's continued success.
Learn how to capture large-volume merchants using tools like Interchange Optimization, ACH processing, Integrated payments and more. Understand the pain points of enterprise merchants and how to overcome them. Finally, listen to how an ISO-centric B2B gateway can help you become a more successful ISO and one that is uniquely geared for 2022 and beyond.
Watch the episode at: https://www.youtube.com/watch?v=0tZyvujjnu8&t=316s