If I get ONE more Corona-virus email, I'll…
Hopefully, this will be one of the last work emails you read while clothed in your pajama-best, with a beer in one hand, something unhealthy in the other, and your pet and 3 year old fighting over the coveted lap spot.
As such, we at accept.blue wanted to grab this opportunity to send out some jokes. Sending out dark humor is one of those things we can only get away with when the world is still a little higgledy-piggledy…And so, we collected the top eight quotes that made us laugh out loud; we sincerely hope it does the same to you.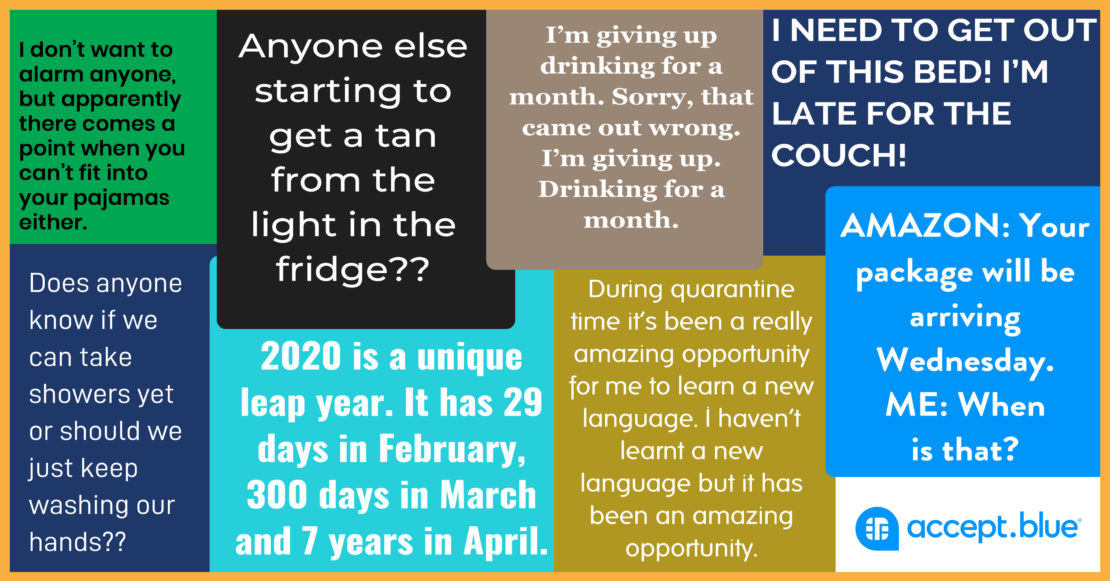 Savor the moment, before you know it you'll be sitting in a meeting that should never have happened, surreptitiously scrolling through old COVID-19 memes on your phone.