PSA: Fraud can cost you more than peace of mind…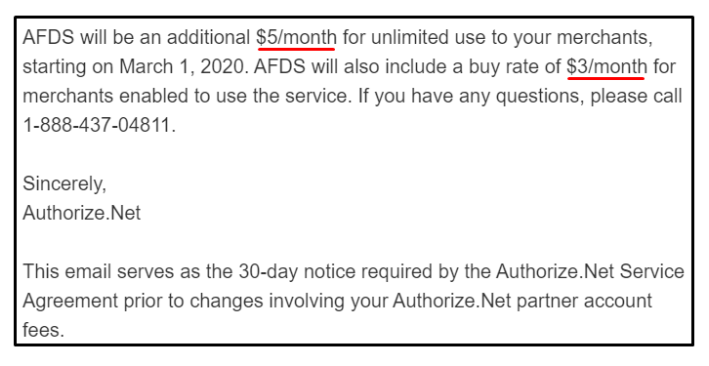 The above notification was recently received by Authorize.net Resellers via email. AFDS refers to Advanced Fraud Protection Suite. Beginning March 1st, 2020, these ISO's will have to decide between leaving their merchants completely unprotected or offering up yet another chunk of their hard-earned profits to their payment gateway provider.
Now, there are luxuries we can't afford, (e.g., that third chocolate eclair). But providing fraud protection for your merchants should never be anything less than standard, and neither should it cost. If you're an ISO providing payment processing, you have only one option, to provide secure payment processing.
accept.blue is a modern payment gateway that provides a complete suite of innovative payment solutions along with the most advanced and customizable fraud modules available today. From AVS and CVV responses, IP/email/domain blockers, Duplicate detection, a Risk score assessment, and many more modules – transaction fraud is one thing your merchants will never worry about again.
Oh, and it's free.
An eager-to-please team member will be happy to talk to you about how you too can offer your merchants peace of mind, without costing you anything else.