A Holiday Gift to our ISO's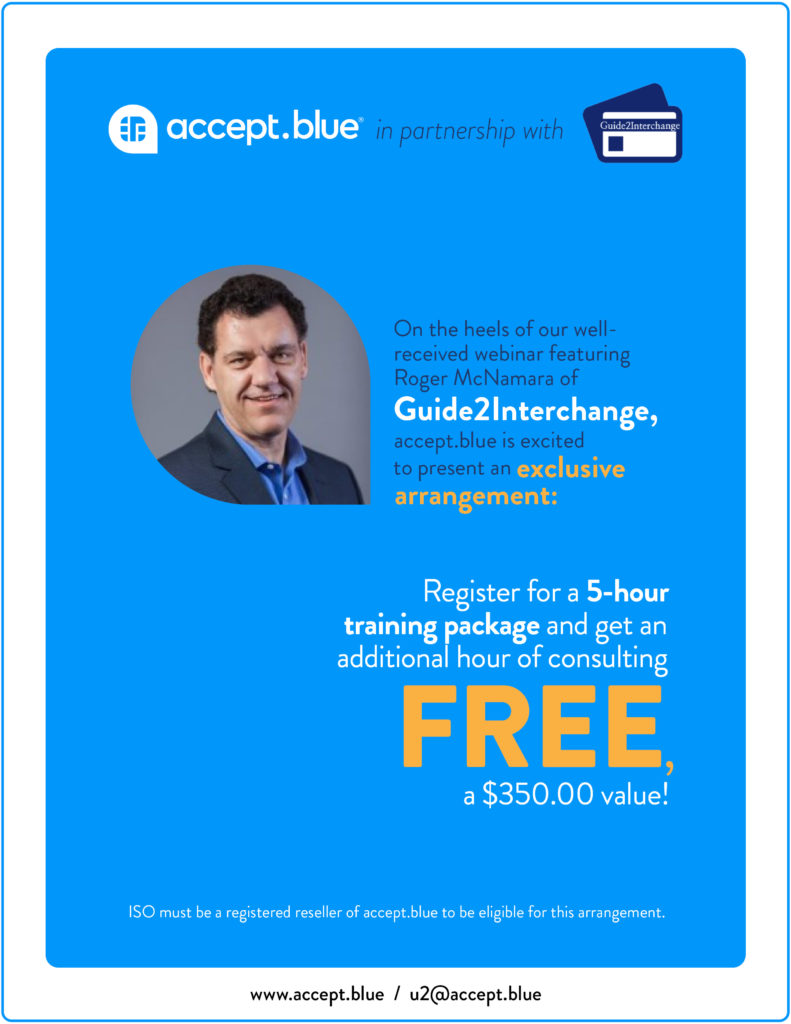 Our recent webinar "Quitting the Race to Zero" featuring Roger McNamara of Guide2Interchange.com was a sweet success, with many ISO's expressing an interest in learning more about capturing a chunk if that 20 Trillion dollar opportunity.
As such, we're excited to offer our resellers an excusive arrangement that will net them additional FREE training at a value of $350.00, on us, your preferred gateway.
Reach out to Roger at www.guide2interchange.com or give him a ring at 561.379.3151 to get more information on this unique package available to accept.blue resellers.